Management Consultancy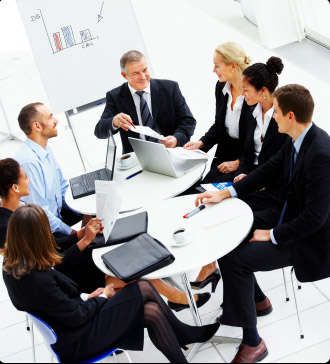 The specialized services offered in the areas of management consultancy are described below.
Financial Investigations
Financial Projections
Financial Feasibility Study and Business Plan
Business Valuation
System and Accounts Manuals
Business improvement studies
Assistance in Selection and Training of accounts staff
Costing and Product pricing: The manufacturing cost comprises of both direct and indirect costs. Our professional team has the right expertise and skills in resolving the complex calculations involved and helping the businesses in arriving at the actual cost on a realistic basis.
Intepretation of Financial Statements and Financial Analysis to Investors
Our project appraisal and feasibility studies can also prove helpful in securing financial backing from banks and other financial institutions.